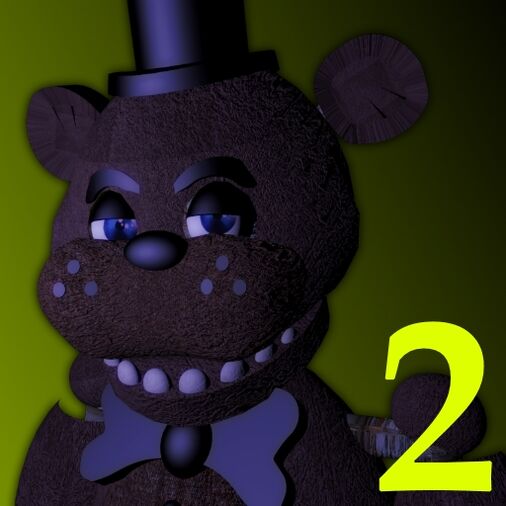 The Return To Freddy's 2 is a game made by BFPFilms424 and a prequel to The Return To Freddy's . It is a fangame based on Five Nights At Freddys
Welcome to your new and exciting career! In The Return To Freddy's 2, you are taking the night shift with Freddy and his friends with some new characters. They have just moved in a music box to replace an old worn down gift giving animatronic to keep the kids happy. What could go wrong? As the security guard working nights, your job is to monitor cameras and make sure nothing goes wrong after-hours. You are the first guard to work at this location. So to make your job easier, you've been provided with your very own empty Freddy Fazbear head, but during development of the building, some dust and other toxic things might have gotten in there. So don't wear it for too long. (Copy-Pasted from GameJolt, 1 error fixed.)
Development
Edit
The game started out small, and a alpha was given out for youtubers. Then, BFP worked hard, and released a public beta. The models did not look too good, so BFP remodeled them. In about a month or so, the game was released.
Animatronics
Edit
The game has again Sugar the cat with a new model, originally it was in the first TRTF as a Candy the cat head with a Toy Bonnie body(just in the first version called "Five Nights at Freddy's 3 Fan-Game") but taken out due to stolen content from Emilmacko in the second and final version.
At first, in the Alpha Test, the game did not have an East Hall to generate power. Instead, there was a power meter like TRTF1. Eventually, the East Hall and a Power Generator mechanic was made.
In the trailer, the rooms did not look very polished, This was changed when the beta test was released. Also, the game reused the Freddy Fazbear Head graphic from FNaF2 in the trailer. This was changed to a 3D model of a Freddy Head. Surprisingly, even though this Head is the older model, it still stayed, but a different looking Head is used on the Game Over Screen.
This game is a Prequel like Fnaf 2